Need some help around the house?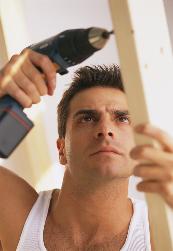 Helping a young man succeed appeal to you?
brings these two elements together in a unique Handyman Service. We aim to provide young men a safe Christian environment in which to learn valuable life skills while making a contribution to their community. Our trained mentors lead and train the young men using your projects. Your projects get completed cost effectively to your satisfaction and our young men learn new skills. What a great combination!
Let us help you eliminate that never ending list of projects around your house.
Want an idea of what we can do? Look at Our Work.